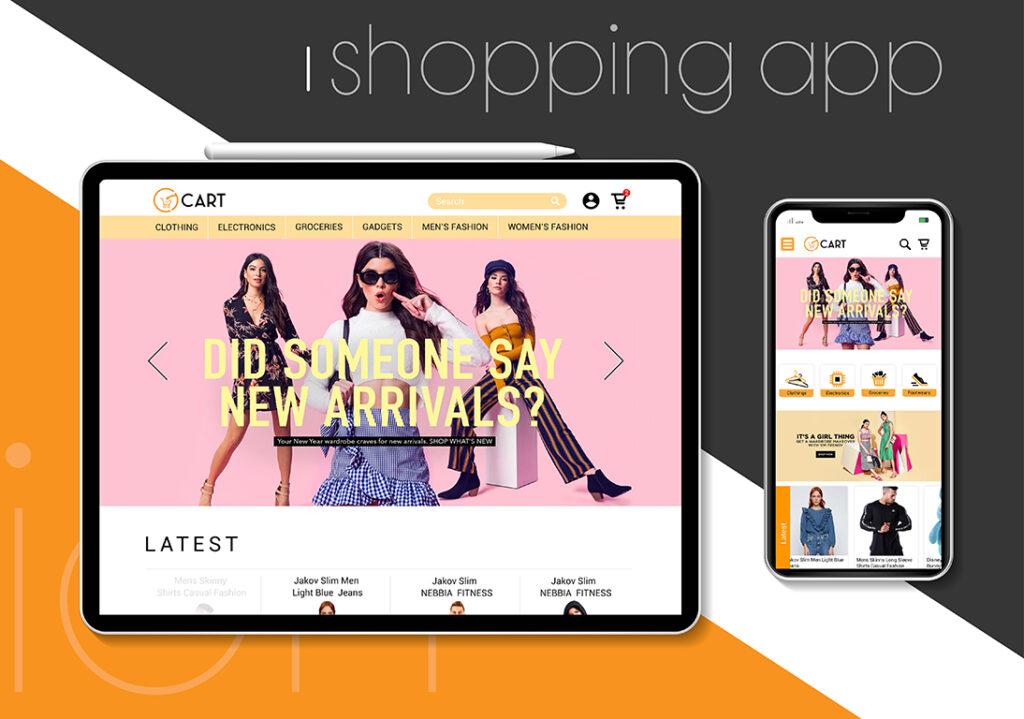 Online Shopping Mobile App & Ecommerce Website Design Service in Coimbatore, Tamil Nadu, India – Cookies Technologies.
We are developing mobile application & website based on client requirement, online shopping is fast-growing business all over the world, people will love to get their needs from their home by sending few minutes in online from food to daily needs.
Ecommerce – buying or selling of products in online, if you are selling anything in a single shop (one region) planning to extend your business in another region Ecommerce will make it extend all over the world. With the latest technology and framework, online shopping websites will build with mobile & tab responsive, because most of the customers are view the e-commerce website through their mobile browser. So we are nowadays developing an e-commerce website with responsive design where user can access the website whenever the customer requirements.
By creating an app for your business, customer can install it on their mobile and they can look all your products and purchase it, enabling the payment gateway on mobile app you can make customer to make an easy payment.
Want to deliver your partner all over the india, yes you can with ecomm logistic partners you can send across 26,000 pincodes in India.
Want to know more about Ecommerce Mobile App & Website give us a call to 9791973389 | 0422 4973389
Share your requiremnt to [email protected]
Check our UI works in Behance