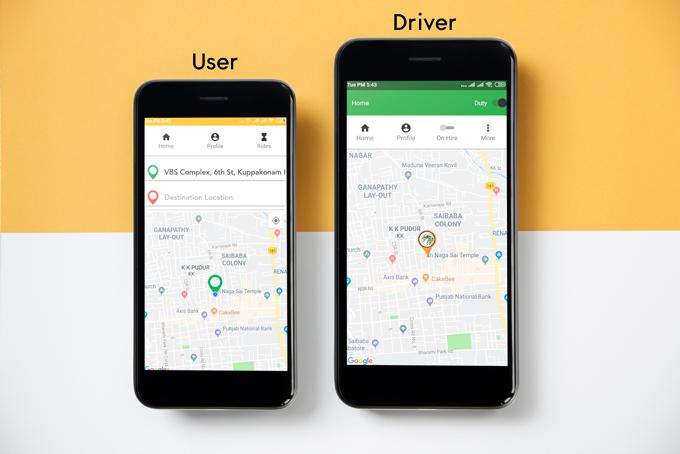 Auto rickshaws are nowadays regular use of public transportation in many city's in and around Tamil Nadu . Auto rickshaws are used in cities and towns for short distances;Instead of taking car for 2 peoples with luggage most people prefer for Auto rickshaws. Auto rickshaws provide low cost and efficient transportation.
User App
Eagle Auto App is meant for users, who wants to travel in an Auto rick-shaw. Eagle Auto Mobile app can be installed and accessed from your mobile device on two or three clicks, Its very simple to fetch our address by accessing gprs through our mobile. Eagle Auto makes to the Digital evolution of India by making the on-demand services for people. It has very low base fare who are taking short distance to travel.
Once you book an pick up for you its just take below 60 sec to assign a driver near by you, with the approximate price and distance display.