Ecommerce website designing
Ecommerce website(online shopping website) also known as E-Business website, is the process of customer shopping online and processing their payment. Customer can visit online shopping website to find their products, add them to their cart with the help of payment gateways customer can pay using their cards or online banking to complete the purchase. If the customer needs to pay on time of delivery they can choose on making payment.
Now a days Ecommerce website are coming up with more features like easy return, cashback, extended warranty, product replacement, EMI & more.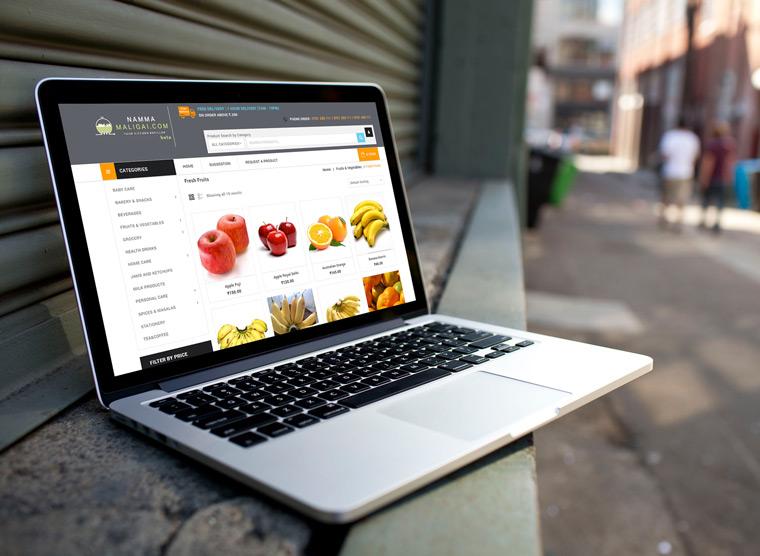 Ecommerce Webdesign Services
Find out our latest completed projects we worked on
We have worked for multiple business category from grocery to clothing by creating ecommerce website design & development to mobile app for their online business, we have some of our portfolio list in our database check on it.
Custom Ecommerce Website
Get your ecommerce website with the feature you need, dont just adopt to the framework it has, we customize ecommerce what the client needs.
Online Payment Integration
Integration of online payment gateway with the ecommerce will be a big add on customer where they can make a secure payment while they purchase.
Platform Based Ecommerce
Woocommerce, Shopify, Magento, Drupal and more it work on the full set of e-commerce platforms to create rich and powerful online stores like plug n play
Ecommerce Mobile App
With a customised ecommerce you can also get android and ios app with a single dashboard which control ecommerce website and mobile app for your business
Technologies
We Worked On